I was still a junior in pharmacy school when I first heard about NIGINTERN. After waiting for two years to become eligible and apply, I was so glad to receive the offer letter. I express my gratitude to the NIG and its selection committee. Going to Japan as an intern in NIG was indeed a dream coming true.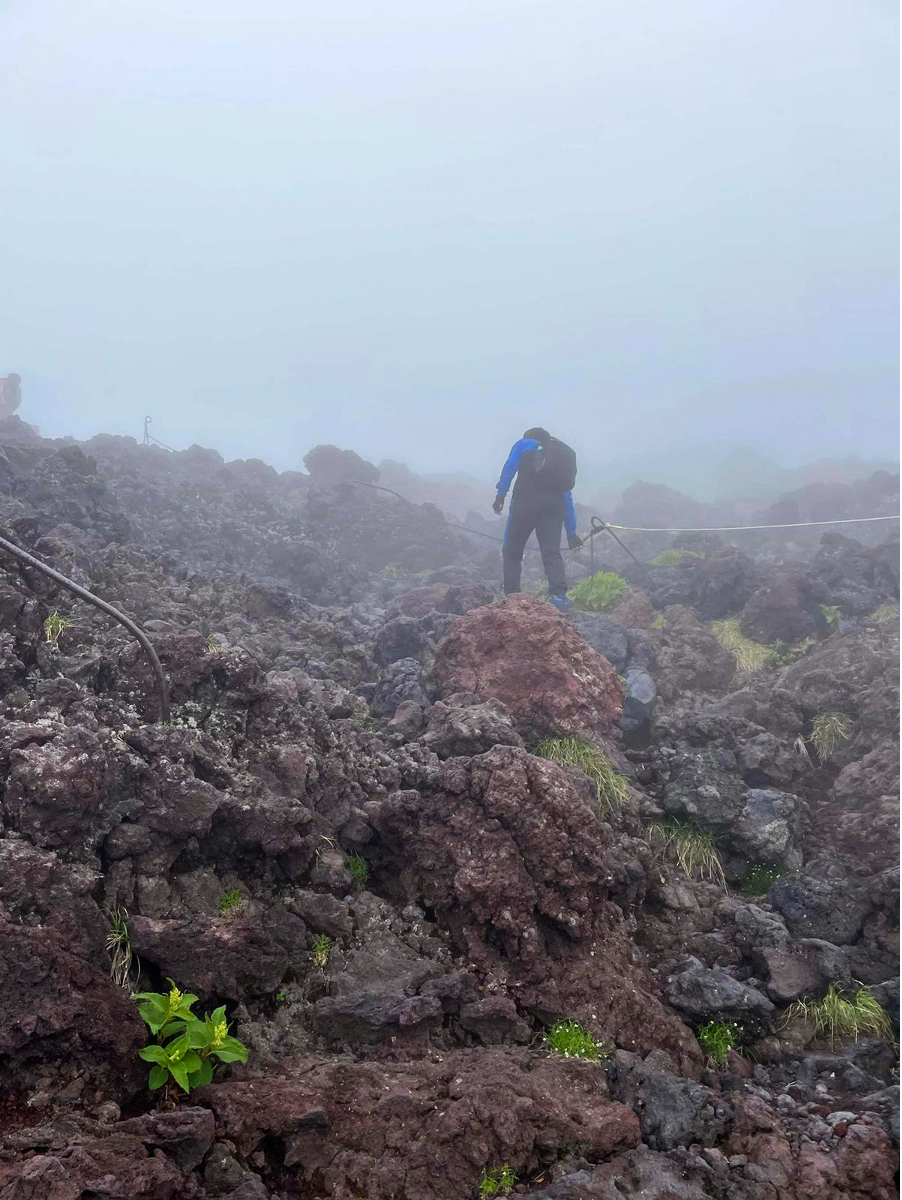 I was assigned to the lab of my preference; Evolutionary Genetics, in which the aim of research is to understand the variation of nucleotide composition among Drosophila species and the mechanisms of genetic evolution. Under the guidance of Akashi Sensei, I was introduced to genetic evolution theories and some statistical tests used for the detection of the driving forces of molecular evolution. I also started learning python with the help of my lab members. At first, it was really challenging because I had no background in programming, however, the continues support I received from my lab has enabled me to conduct evolutionary analysis on the genome of two closely related species of Drosophila for my project. The results were so interesting and I got to talk about it in my presentation.
Besides research, I had the chance to make small trips to Kyoto and Tokyo with amazing people from different parts of the world. We visited Numazu beach, climbed Fuji-san to the summit and enjoyed the Japanese cuisine along our stay. The Japanese classes with Miyauchi Sensei and her unlimited kindness will never be forgotten.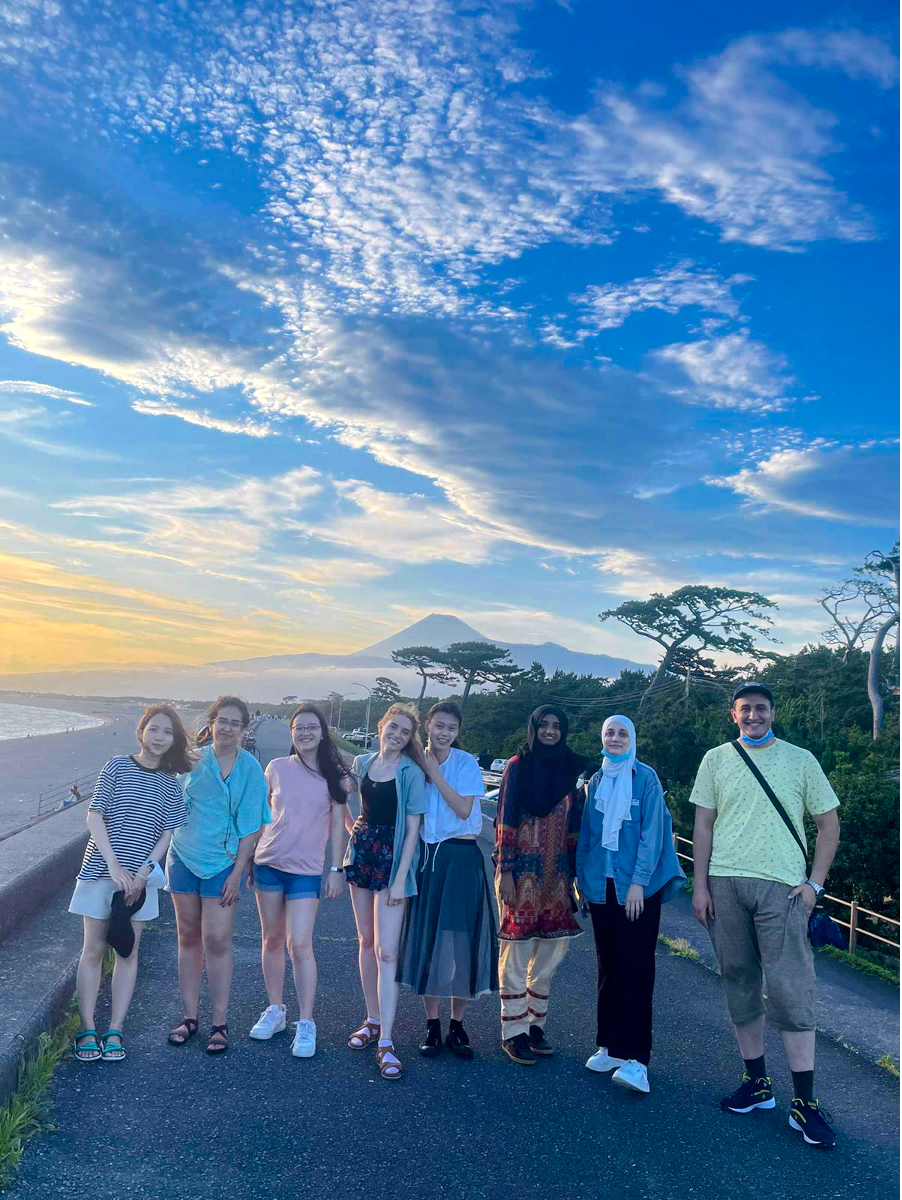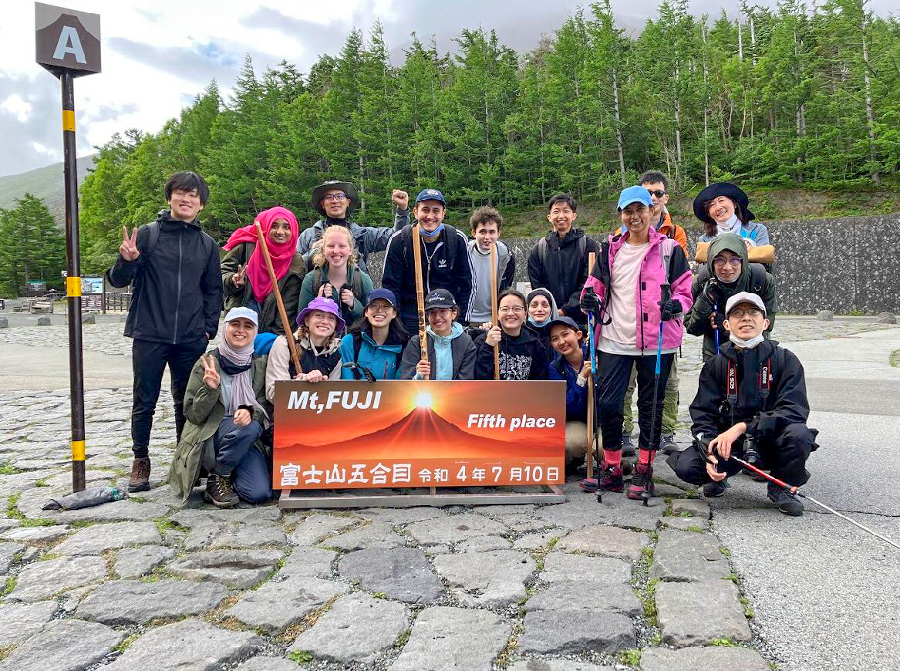 Special thanks to Akashi Sensei who accepted me as an intern, guided me and provided me with all necessitates to achieve the goal of my internship. I am deeply grateful for my exceptional lab members: Matsumoto-san, Hassan-san and Yamashita-san for always helping me and for Mochizuki-san who made my experience easier by helping me finding halal food in Japan.
I can't thank the NIG and Sokendai University enough for this golden opportunity. Also, the great team of NIG and the Academic service division who kept contacting and helping us before and after arriving to the NIG.
NIGINTERN is definitely the best program for anyone who's interested in research and wishing to proceed higher education in Japan. Not only it exposes you to the Japanese culture and life style, but also gives you the chance to conduct research and enjoy science.
I can't wait to go back to Japan!
ありがとうございました